A little bit about me....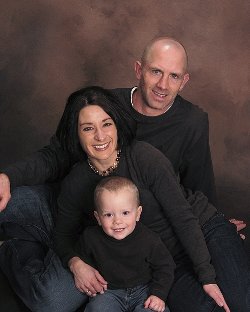 I grew up in Dimock, South Dakota and graduated from PHS in 1997. I went to college at Dakota State University in Madison, SD, and received my Masters Degree from SMSU in April 2005!
I have just begun my eighth year of teaching 4th grade at Longfellow Elementary in Mitchell, S.D. I love it.
My life consists of my husband Jeremy and my son Hudson. Jeremy works for Porter Distributing in Mitchell. We have been married 5 years. We have one son, Hudson . He is 2 years old. He is a very busy boy and is an unbelievable amount of fun!!!! He loves, tractors, 4-wheelers, mowers, garbage trucks and books! He keeps us busy and we love it.
In my free time...(good one)!! I love to shop, walk, ride bike, and watch old TV shows from the 80's as well as listen to 80's music! If you know me you know I LOVE chocolate and coffee!!